Leadership Program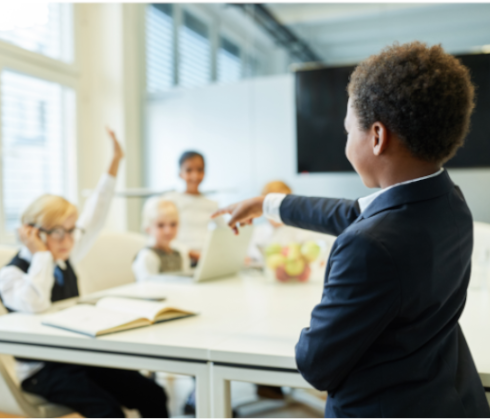 Our leadership program is designed to bring out the leader within. Participants are taught various skills, ensuring they learn the principles needed to become the leader they are destined to be.
Volunteer


John Maxwell is known as one of the foremost authorities in leadership training around the world. Our leadership curriculum is based on his material. For example:

The 21 Indispensable Qualities of a Leader
Everything rises and falls on leadership. But knowing how to lead is only half of the battle. Understanding leadership and actually leading are two different activities. We all have different strengths and abilities. You may not possess all of the 21 qualities of a leader, but as you learn and grow as a leader you'll become more aware of them in your life.

Public Speaking
It is said that the number one fear in the world is public speaking. But it is also a skill that will give you an advantage in your career of choice. With today's technology, our youth are communicating via text, emojis, and various social media platforms. Due to this, many of our youth struggle to present themselves or their idea in front of a group. With this program, they will learn the art of public speaking and in doing so help build self-confidence!

Become a Servant Leader
The main goal of a good leader is to serve. With our community service program, they will learn to give back and serve others. This will be accomplished by:
- Partnering with other organizations to give back to the community
- Seeking out opportunities to serve locally as well as other parts of the country.
- Providing ranks based on number of hours served. Participants are encouraged to "rank up".
- Upon completion of the program, participants will earn the "Sapphire Award".