Tutoring Program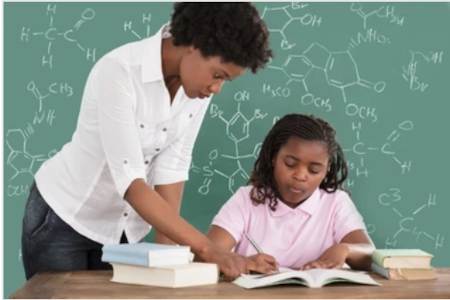 Program Overview:
Sapphire Youth Development Center's tutoring provides academic support to K-12th grade students to many communities in surrounding areas. Private one to one and small group tutoring pods assist students with their different challenges which may include help with homework, mastering difficult concepts, and meeting proficiency standards. Our small group learning pods offer peer interaction and collaboration. Sapphire is pleased to announce that we have partnered with Infinity Learning Educational Services to administer and implement the tutoring and enrichment program. Infinity Learning Educational Services is a privately owned, community-based company focused on the educational needs of the students it serves. The teachers and tutors who represent Infinity Learning educational services are highly qualified, knowledgeable, and work closely with students. Join the Team!


Small Group Tutoring Pods:
Tutors help students boost grades and improve overall academic skills with interactive small groups. Each pod has a maximum capacity of 3 students. Students will develop increased confidence, motivation and self-esteem through collaborative sessions. Tutoring Pods meet 2 times per week for two hours each session. Schedules are available for morning and afternoon pods.

Available Subjects: 4 through 8th Grade - Math, Reading, English Language Arts

1 to 1 Private Academic Tutoring:
Our tutoring program offers a one to one program option. Tutors tailor each lesson to the individual student's level and needs. Individualized instruction results in an increase in self-esteem, better grades and a greater willingness to learn. Tutors will develop customized tutoring programs based on their student's deficiencies, strengths and learning goals. Tutoring schedules are flexible to fit the needs of the students and their family.

Available Subjects: 4 through 12th Grade - Math, Reading, English Language Arts, Science, History, Spanish and French.

Small Group Enrichment Courses:
In addition to traditional academic tutoring, Sapphire offers interactive enrichment courses through Infinity Learning. The courses focus on subject areas that are engaging and support advancement, enhanced creativity and mental flexibility.

Upcoming Courses: Spanish 101, French 101, Creative Writing, PSAT Prep, SAT Prep, ACT Prep and College Essay Writing.
Question & Answer
Session schedules are flexible to work around the student's availability.
Yes. All tutors are able to assist students with completing homework assignments by explaining instructions and concepts.
Yes. A tutor can help a student prepare for tests as well as develop time management, organization and study skills.