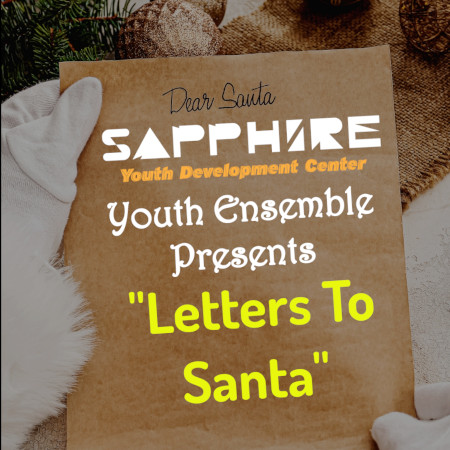 Letters To Santa
A delightful presentation of "Letters to Santa" by Janea Dahl will bring back those warm childhood memories of waiting in line for your turn to whisper your heart's desire for Christmas presents to Santa Claus. Join us for Christmas carols, laughter, and moments where we break out in dance with joy in the spirit of the season.
Purchase Tickets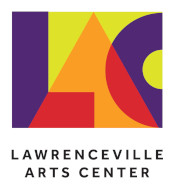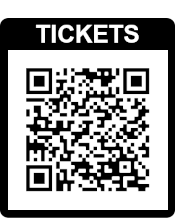 Our Sponsors
Meet the Team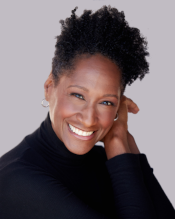 Robyn Higgs
Director of the Performing Arts
Robyn was born and raised in NY. At the age of 13 she started her career in dance at the Venettes Cultural Workshop and the Long Island H.S for performing arts (B.O.C.E.S). Upon graduation from high school, she was awarded a scholarship with the prestigious Alvin Ailey American Dance Theater where she trained and performed. After leaving Alvin Ailey she toured the U.S and Europe as a principal dancer with the "Dance Brazil' dance company. Robyn also performed as a background dancer with several prominent R&B recording artists. In 1994 Robyn relocated to Georgia and shifted her focus to dance education. Throughout her 30 year career, Robyn has held the title of director and lead choreographer, at several Dance Studios and programs. She is an invited speaker, facilitator, and choreographer at dance conferences throughout the United States and abroad. Robyn is also a former NY runway model

Today, Robyn continues to hold leadership positions within the dance community, serves as Co-founder and Director of the Arts at Sapphire YDC, and is signed with a prominent modeling agency as a print/commercial model.
(Full bio / Interview)
Wendy Pace
Theater Arts Director
Wendy Karlin-Pace is a native New Yorker and graduate of HUNTER College CUNY. With her degree in Communications and Theater, Wendy has worked as both a speech teacher and drama teacher with the LISD in Lewisville, TX. Wendy has been a director and assistant director in many Off-Broadway productions. Her theater of choice is drama, and her favorite play is The Cherry Orchard by Anton Chekhov.

The owner and founder of Pace Setting Media where their slogan 'Marketing is a Marathon', Wendy, works in online marketing and social media management. Though she loves what she does for businesses, her passion lies with working with kids and the arts.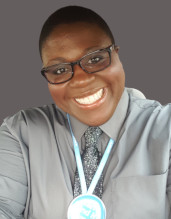 Shellee Wilson, B.M., M.M., M.Ed
Vocal Coach, Music Therapist
Shellee Gail Wilson is a business owner, professional singer, vocal coach, and certified music therapist. She received her Bachelors of Music in Vocal Performance and a Bachelor of Arts in History from Clayton State University, her Masters of Music in Vocal Performance from Southern Methodist University, and her Masters of Education in Early Childhood Education from Ashford University. During her career she has sung with Atlanta Opera, Royal Opera House, and has been a background vocalist for many celebrity artists.
(Full bio)